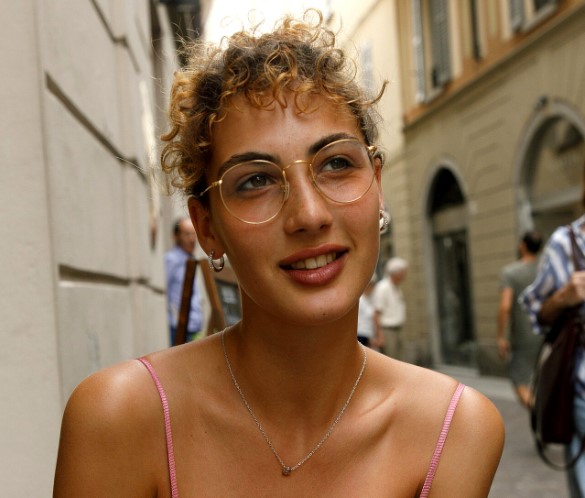 Known for her quirky attitude and beautiful body, Sylvia Belotti has a talent for making any scene look hot.  Simply strolling through the streets can be boring, but not if you are accompanied by a gorgeous curly woman in high heels and a skimpy dress. Do you know that Sylvia Belotti is only wearing cute little thongs underneath that dress? Well, that is because she is ready to show you all in a discrete way!
Whether it is lifting up her skirt to reveal her tight ass, or slipping it down to show off her natural breasts, Sylvia Belotti has done it all. You can see her tight little ass showing in thongs as she perks up, trying to avoid the crowd. The passengers have no idea what was happening right behind them, as she lifted her dress up! She even chose to bend over in the middle of the street, showing it all! Her ass looks amazing, her tan is delicate and lovely, and her body is simply mesmerizing.
Sylvia Belotti is not a woman you can easily forget. She has an incredible body and is not shy to show it off. She is in such a good mood that she decided to show off her goods in the middle of a busy street. Of course, how could anyone resist her? Whether she is bending over to show her ass, or pulling her dress down to reveal her amazing natural tits, Sylvia Belotti looks stunning whatever she does! Everyone who can appreciate natural beauty will surely fall in love with this gorgeous model.
Gallery from: Zishy